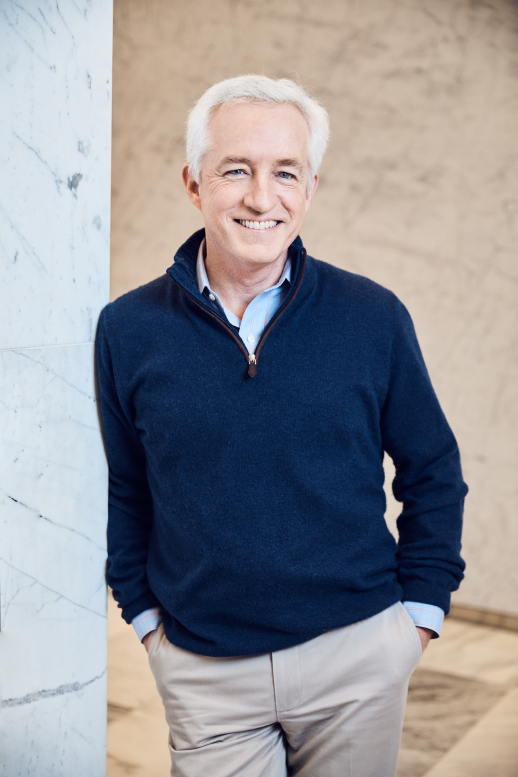 Let Me Introduce Myself
I am a long-time business journalist and media executive, most recently the CEO of Mansueto Ventures, home of the iconic media brands Inc. and Fast Company. I am currently the host of the video interview program, The Human Factor and co-host (with Harvard's Joan Donovan) of the counter-disinformation podcast, In Reality.
During my four-year tenure as CEO, Inc. and Fast Company expanded beyond print and digital into live and digital events, video, podcasts, data, and new recognition programs. Each year of my tenure the company recorded its best annual financial performance to date, culminating in the first year of profitability in the company's 16-year history, in 2021.
For the six years prior, I was the president and/or editor-in-chief of Inc. While I was editor, the magazine was twice a National Magazine Award finalist for general excellence, winning once. Before joining Inc, I was the founding editor of CBS MoneyWatch.com and editor-in-chief of BNET.com for CBS Interactive; the sites together won more than a dozen awards for design and journalism during my time there.
Before CBS, I had a number of roles in business journalism. I was the managing editor of Money Magazine (equivalent to editor-in-chief), where I won the Time Inc. Luce award for service journalism in each of the four years Money was eligible. Other roles inside and out of journalism include deputy editor at Business 2.0, assistant managing editor at Fortune, and vice-president at Goldman Sachs. As a writer, I'm the winner of a Loeb Award and a National Magazine Award.
In media, I co-host a podcast, In Reality, that aims to shed light on the fight against misinformation by highlighting the thinkers and doers advocating for truth. My co-host is Joan Donovan, head of research at Harvard's Shorenstein Center on Media Politics and Public Policy. I also host a CEO-to-CEO interview program for Inc. about leadership, entrepreneurs, and media for Inc. called The Human Factor. On broadcast platforms, I was a regular commentator on Nightly Business Report on PBS and Marketplace Radio on NPR and on CBS MoneyWatch. I had my own radio show, You and Your Money, on Westwood One. I've also been a frequent guest on CNBC, CNN, The Today Show, The Early Show, and Good Morning America.
Before becoming a journalist, I spent six years as an actor, playing roles in soap operas and in regional theaters like the Pittsburgh Public Theater, Milwaukee's Theater East and Philadephia's Annenberg Center. For reasons even I don't quite understand, I was repeatedly cast in the role of a Cockney juvenile delinquent, a peculiar bit of type-casting (I'm from Ohio). I mention it because, well, how many other media executives can make the same claim?
Outside of work, I am a private pilot and an enthusiastic club tennis player, who not so long ago helped carry my club's tennis team to the regional championships for northern California.